Some posts contain compensated links. Please read this disclaimer for more information.
Spending winter in the Greek islands can be a challenging experience. If you're expecting all the crowds that usually happen in the summer, you might be a bit disappointed. The Big Islands really have a life of their own in the winter; however, not everything will be open when there are fewer tourists.
What to expect on the Greek islands during winter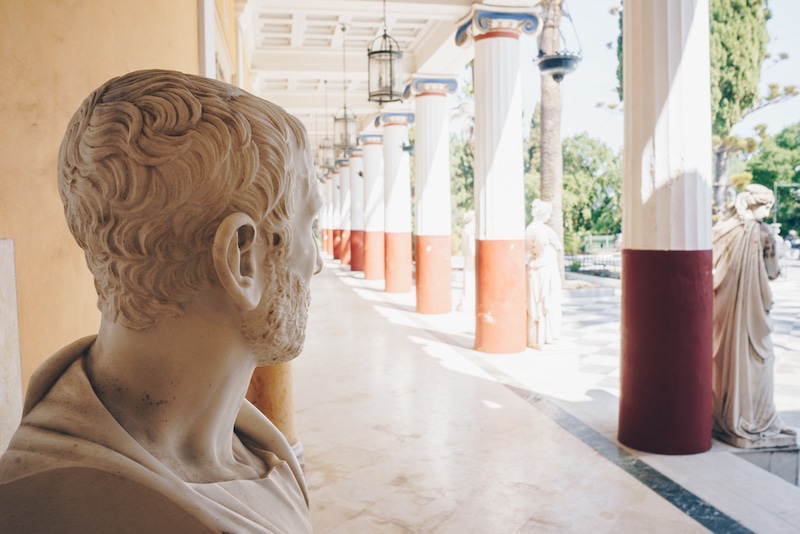 Larger towns are more popular than smaller villages for winter stays because more shops and services are already open to serve the local population. In addition, you can find less crowds in the picturesque parts of the city, with fewer souvenir shops and tourist shops open to the public during the winter season.
Either way, flying to a Greek island during the winter, whether for a week's vacation or a short city break, can be a very relaxing experience that allows you to live the way the locals do and enjoy an island that isn't as crowded as in the summer.
Now let's explore Corfu especially in winter. The island is big enough to have its own winter life, so you will undoubtedly be able to find interesting things to do in Corfu in winter.
Corfu in winter
Known locally as Kerkyra, Corfu is one of the most popular Greek islands for a summer holiday. It is a very popular holiday spot on the Ionian Sea, a favorite among British, Italians and other European visitors.
Things to do in Corfu in winter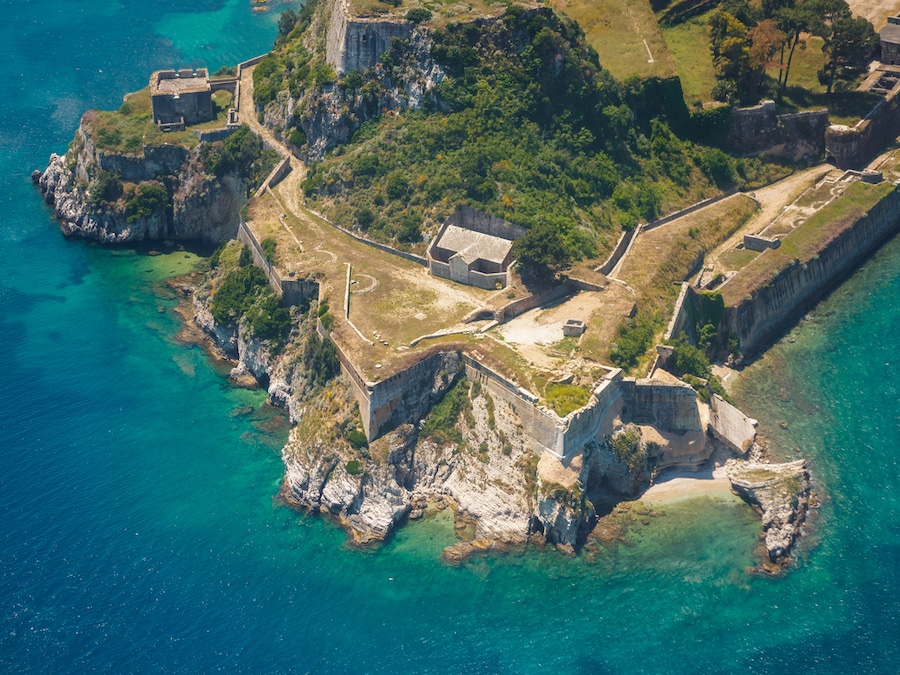 Discover a different atmosphere in the city of Corfu
In the summer it is usually crowded, noisy and crowded, to say the least, a trip to Corfu in the winter will certainly show you a new side of the city. The town of Corfu will be quieter, the traffic less intense, and walking from one point to another can reveal a pleasant exercise.
As we mentioned before, you may not be lucky enough to get souvenirs, but you will certainly find better prices in some shops, such as those selling local products. Plus, shop owners are often open to offering you better prices when you visit in the winter.
In Corfu Town, it is also possible to enjoy local cuisine in the many restaurants, taverns, cafeterias and bars that remain open, and even enjoy chatting with the locals without being disturbed by the usual summer crowds.
Go for a walk along the sea paths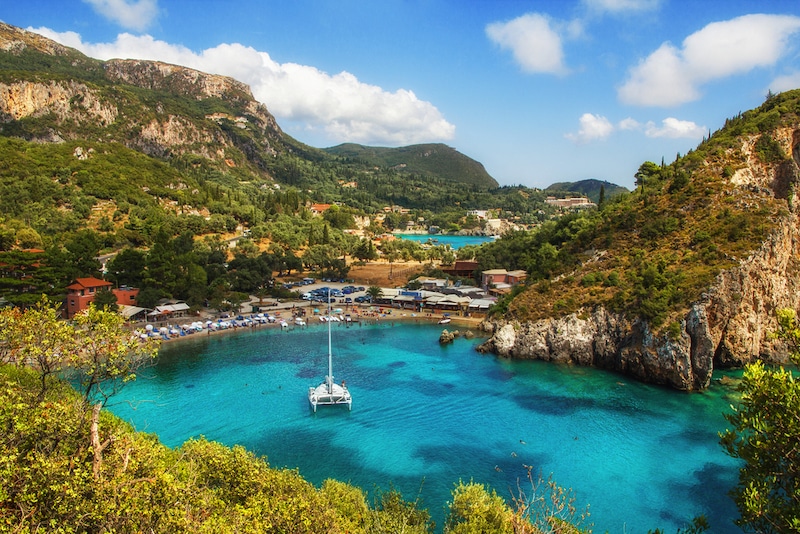 Corfu is home to a network of different trails and hiking trails that stretch along the coast of the island and inland. Paths and paths make the island the perfect destination for those who like to get some gentle outdoor exercise, yet avoid the hot temperatures typical of Corfu in the summer.
If you plan to spend some time exploring Corfu on foot, prepare the right equipment. Look for a comfortable pair of hiking boots, a raincoat and comfortable clothing that allows you freedom of movement. Corfu is an island that usually receives a lot of rain during the cold season (which is exactly why we can enjoy the green landscape in the summer), so make sure you have waterproof gear, including a small waterproof backpack for all your essentials. Winters can be harsh; use layers to avoid the cold while walking.
Explore traditional villages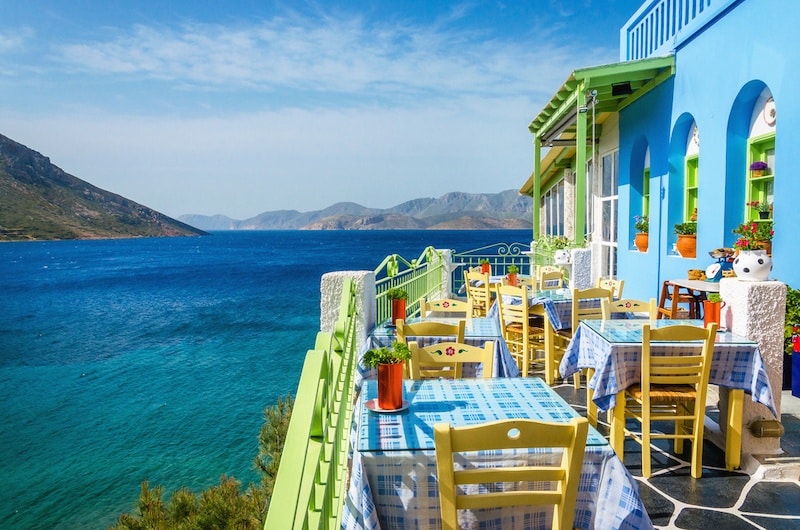 Not everyone is aware, but Greece is a country with a lot of mountains, and this also applies to the Greek islands, not only the mainland.
One of my favorite things to do when the cold season comes is to go on trips to the mountains to explore villages, discover local traditions and — why not? — discover a completely different face of Corfu that is not so easily revealed in summer.
A visit to a mountain resort is also a great opportunity to try dishes that you wouldn't otherwise be able to find in restaurants that normally cater to tourists. If you are a foodie or just curious about the typical tastes of Greece, these mountain trips can be the perfect opportunity to enjoy new tastes.
Visiting the mountains in winter can be affected by the weather, so it's always a good idea to hit the hills when you check your trusty weather app. Adding an extra layer to your outfit can only help.
Enjoy the varied nature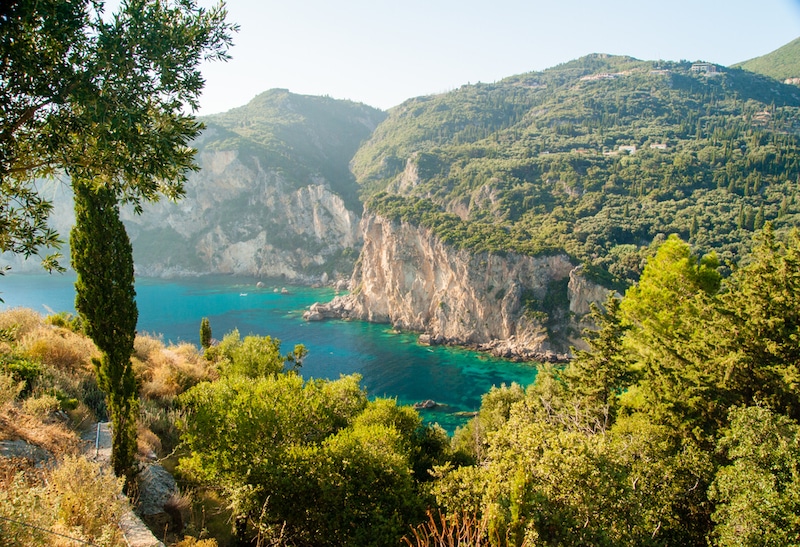 The natural landscape of Corfu is unique. We have already mentioned the mountains and the green, lush vegetation, which give an exotic touch to the scene. But there is so much more! Corfu boasts unique beaches, as well as valleys and lakes. Visitors can usually distinguish three different environments of Corfu: coasts, lowlands and mountains. In each of these areas it is better to enjoy the calm winter atmosphere.
Experience a different kind of winter
If you come from a country where the winters are really harsh, Corfu will enchant you. Like any other Mediterranean destination, the winters are shorter and less extreme. And even though it may be a rainy destination, you will be able to enjoy a few sunny days, something that will cheer you up and lift your spirits.
In case you're wondering what to pack, temperatures hover around 10 degrees, so layers are key. A good raincoat and a nice rain hat are two things you will use a lot.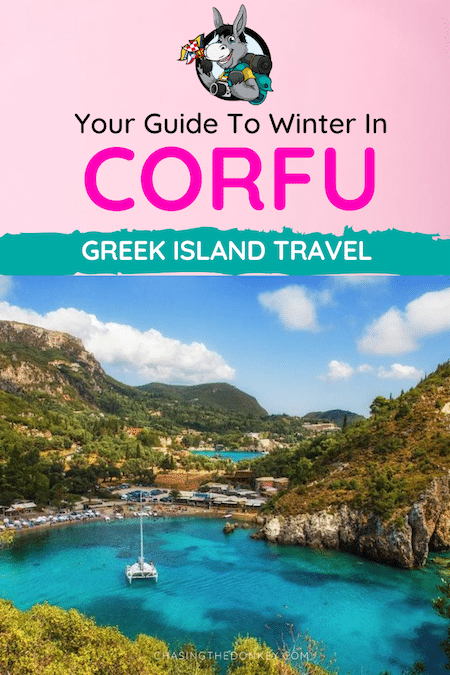 Corfu (along with other Greek islands) is constantly working to increase the number of winter visits. In an effort to promote tourism during the colder months, many hotels remain open, public transport services operate with frequent schedules, flights from Athens are not reduced and ferries continue to operate daily.
Moreover, tickets for many attractions are often cheaper than in summer. In winter, it is easier and more convenient to visit museums, churches and monasteries, as well as archaeological sites.
Renting a car is another way you must explore the island. You'll be free from the bus queue and at the same time you'll be taking advantage of less crowded roads, which will make driving much less stressful.
Where to stay in Corfu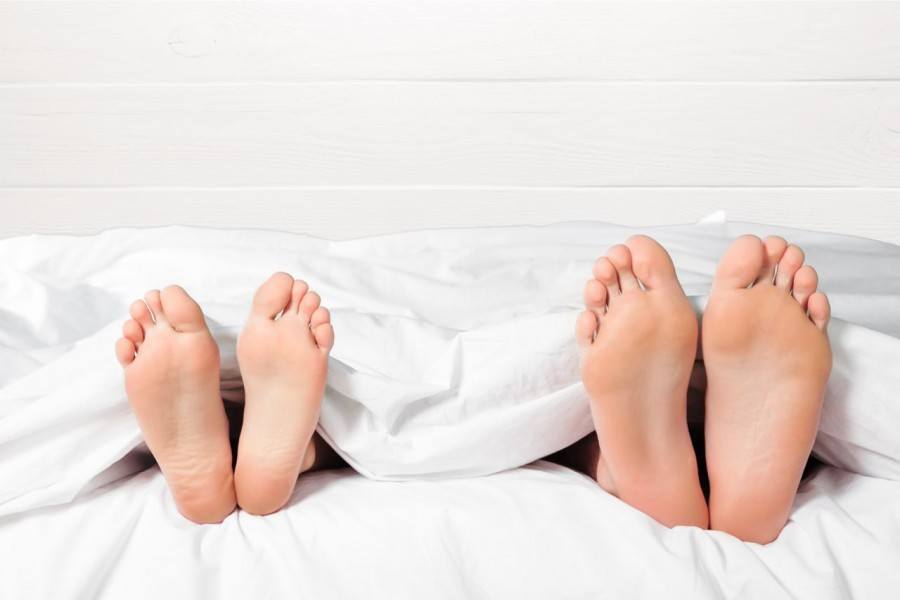 It's always a good idea to go to bigger cities to have a wider range of entertainment options. The capital of the island, Corfu Town, is the perfect place for a winter stay in Corfu. You can also choose to rent an apartment to enjoy that unique feeling of home, as well as to save on meals if you're traveling on a budget. If your budget allows you to spend a little more, it can be a great idea to book a home or villa with a fireplace for a relaxing and winter atmosphere.
Vip Luxury Villa Privilege Classic & Exclusive Corfu is a great place to stay in Corfu town, just a few kilometers from the airport. If you do not wish to drive, the property offers a convenient airport shuttle service for a fee.
Villa Nino it is located near the village of Viros, in the heart of the village of the island. It is surrounded by stunning rural views, although you are only a fifteen minute drive from Corfu town. The villa is great for a large family or group of friends as it has four bedrooms and two bathrooms.
Only 2 km from the city center and the airport, City Villa is a very convenient option in the area known as Aleppo. It has a unique view of nature on both the lake and the sea, and it is only 2.8 km from Alykes Potamou beach, a unique place for those who enjoy a walk by the sea in winter. A key feature of this villa is the elegant hot tub, perfect for a cool summer evening!
Share