Overview
Bishapur is one of the three geographical parts of the province of Fars that is registered on the UNESCO list as a Sassanid archaeological landscape in the Fars region. There are several archeological sites in Bishapur. It includes the ancient city of Bishapur, the cave and statue of Shapur (the second king of the Sassanid Empire) and the Shapur relief for victory (Tangeh Chogan inscriptions).
The one-day tour of Bishapur includes a trip to the ancient city of Bishapur, a visit to the inscriptions of Tangeh Chogan and the cave and statue of King Shapur
Is this a trip for me?

Travel style: Yolo
All the highlights, the culture, the approach and I can't believe we did it, at a great price
Service level: Standard
Comfortable tourist class accommodation with character; a mixture of public and private transport
Physical grade: Easy
Easy walking, a few climbs more challenging than the stairs. He does it easily
Tour details:


Place of departure: Shiraz, Hafez Street, across from Jahan Nama Garden
Departure date: every day on Thursday and Friday
Departure time: At 09:00 in the morning (be there 15 minutes before the fall)
Drawing time: Around 19:00
Main vehicle: Tourist vehicle
Country you visited: Fars
Most activities: between 1 to 3 hours of walking (path with a slight slope)
Price: 42 USD per person in a group of 20 people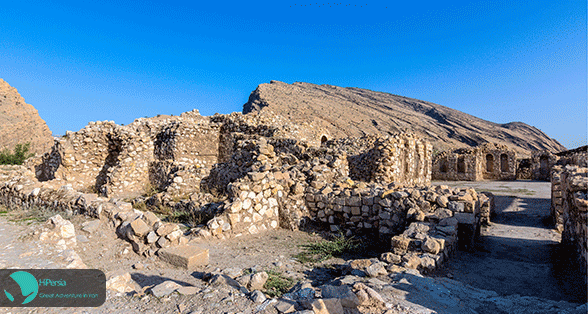 Trip plan:
Day 1

:

Head towards the Tangeh Chogan region in the morning. After arriving in the ancient city of Bishapur, go on an excursion to Bishapur and explore the site, then visit the Tangeh Chogan inscriptions. Travelers can visit the cave and the statue of King Shapur (optional), after which we return to Shiraz and arrive in the evening.
It is possible to arrange accommodation and meals:



Breakfast: Restaurant (buffet) by HiPersia
Lunch: Restaurant by passengers
Dinner: –

1 meal included in HiPersia: 1 breakfast
1 meal included in passengers: 1 lunch
Number of snacks: 1 per HiPersia
Other available services:



Supervised junior creative team
Get in
Try it as private!
Book this tour as a private departure with your guide and all the benefits of a HiPersia group tour for any group, large or small, even just one traveler (any day).
By booking or participating in the tour and any related products or services with HiPersia Inc. you acknowledge that you have read, understood and agreed to be bound Hipersia Terms and Conditions.