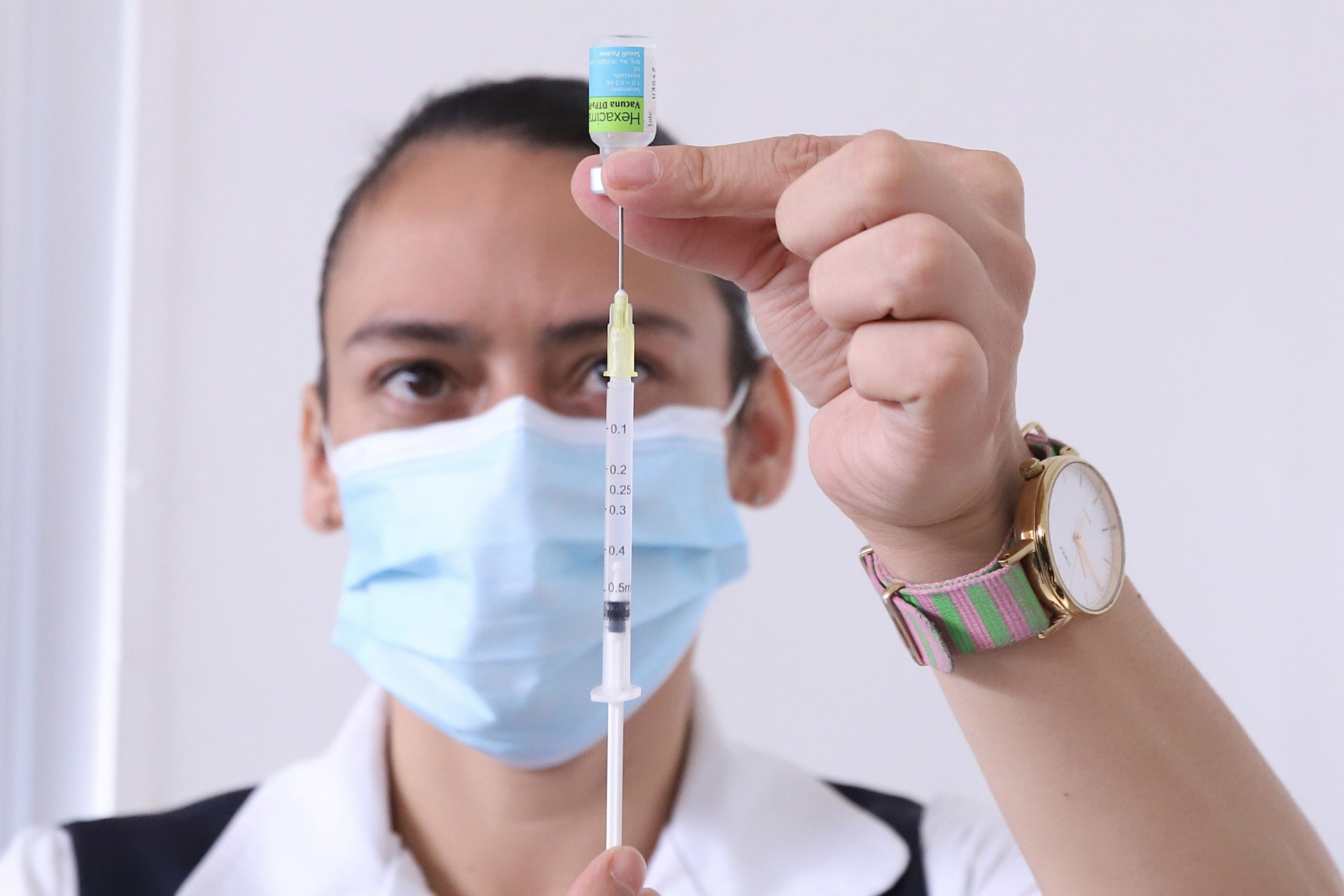 More than 1,300 units of family medicine (UMS) of the Mexican Institute of Social Security (IMSS) in the country began to administer the hexavalent vaccine that protects the child population against diphtheria, whooping cough, tetanus, Haemophilus influenzae (which causes pneumonia, etc.) meningitis, among other diseases), hepatitis B and poliomyelitis. Attention will be provided from Monday to Friday from 8 am to 8 pm and covers from September 5th to November 25th.
From that health institution, it was announced that at the national level, the goal is to give slightly more than 80,000 doses to children under the age of one who are late with their vaccinations.. Enrique Alcalá Martínez, coordinator of medical programs in the coordination of first-level care units, pointed out that the campaign is divided into two phases.
In September, an intensive phase targeting children under one year old with a delay in the vaccination schedule will be carried out, "three doses of the hexavalent vaccine are needed in this age group to achieve significant protection and the risk of contracting poliomyelitis, which is the main focus of the campaign, which is a priority".
While From October to November 25, the vaccination follow-up phase continues, "those children who have started their schedule are given a certain amount of time to receive the second or third dose of the vaccine, usually four weeks to receive the next dose". Dr. Alcalá Martínez pointed out that according to the sectoral agreement, girls and boys will receive the vaccine in the unit or institution where they go to request it, "there will be no restrictions on whether they are beneficiaries or not"
He explained that the hexavalent vaccine booster is administered at 18 months of age and will be routinely administered in the FMU during and after the vaccination campaign is over. He emphasized the importance of vaccinating girls and boys because "the benefit they have is to protect them from diseases that have already been controlled, and some have even been eradicated from the country, so it is very important that their schedule is completed with this vaccine."
The IMSS medical program coordinator pointed out that for girls and boys under one year of age, the vaccination coverage is more than 90 percent, and pending vaccines will be applied during this campaign.
For this reason, he said, it is necessary for mothers and fathers to go with the national health card, in order to review the appropriate dose in case of hexavalent and start or continue with the vaccination scheme.