Overview
The one-day tour of Alimestan includes a trip through the jungle of Alimestan, enjoying the perspective of Mount Damavand and exploring the domain of Kuh-e Zereshk.
Is this a trip for me?

Travel style: Yolo
Hiking, trekking, cycling, rafting and kayaking adventures around the world are aimed at outdoor species
Service level: Standard
Comfortable tourist class accommodation with character; a mixture of public and private transport
Physical grade: Light
Easy walking and hiking suitable for most fitness levels. Nothing too challenging
Tour details:
Place of departure: Southwest side of Vanak Square, opposite the Mashhad Leather Shop
Departure date: every day Thursday and Friday
Departure time: At 05:00 in the morning (be there 15 minutes before departure)
Going back in time: Around 9 p.m.
Main vehicle: Touring vehicle
Local vehicle: Minibus
Country visited: Mazandaran
Distance of attraction: Approximately 156 km in 4 hours (by car and under normal road conditions)
Most activities: About 3 hours walk through the forest (Trail with a gentle slope)
Lunch: In nature, HiPersia
Price: 30 USD per person in a group of 20 people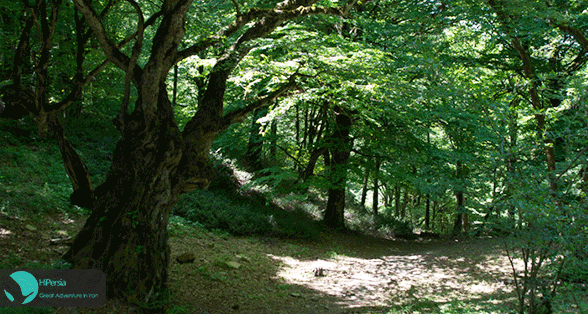 Trip plan:
Day 1

:

Leave early in the morning from Tehran on Haraz Road. After breakfast we continue our journey to Imamzadeh Hasan. We have a stop for bathroom use and shopping. So, around noon we arrive at the hiking trail and after a trip in the woods and lunch we continue our way towards Polur and Emamzadeh Hashem. We return to Tehran around evening and arrive at night.

It is possible to arrange accommodation and meals:



Breakfast: Buffet Restaurant by HiPersia
Snack
Lunch: Nature by HiPersia
Dinner: –

2 meals included: 1 breakfast and 1 HiPersia lunch
Passengers do not have to bring any meals on this trip.
Number of snacks: 1 per HiPersia
Other available services:




Supervised junior creative team
Get in
Try it as private!
Book this tour as a private departure with your guide and all the benefits of a HiPersia group tour for any group, large or small, even just one traveler (any day).
By booking or participating in the tour and any related products or services with HiPersia Inc. you acknowledge that you have read, understood and agreed to be bound Hipersia Terms and Conditions.